Art always challenges: our beliefs, prejudices, logic, and sometimes – something global. This collection contains astonishing monuments from all over the world, which contradict to any laws of physics and defying gravity! All of them make you think, look at everything from a different angle, turning over the logical representation of the viewer.
"The Power of Nature", Lorenzo Quinn
"Flying Stone", Smaban Abbas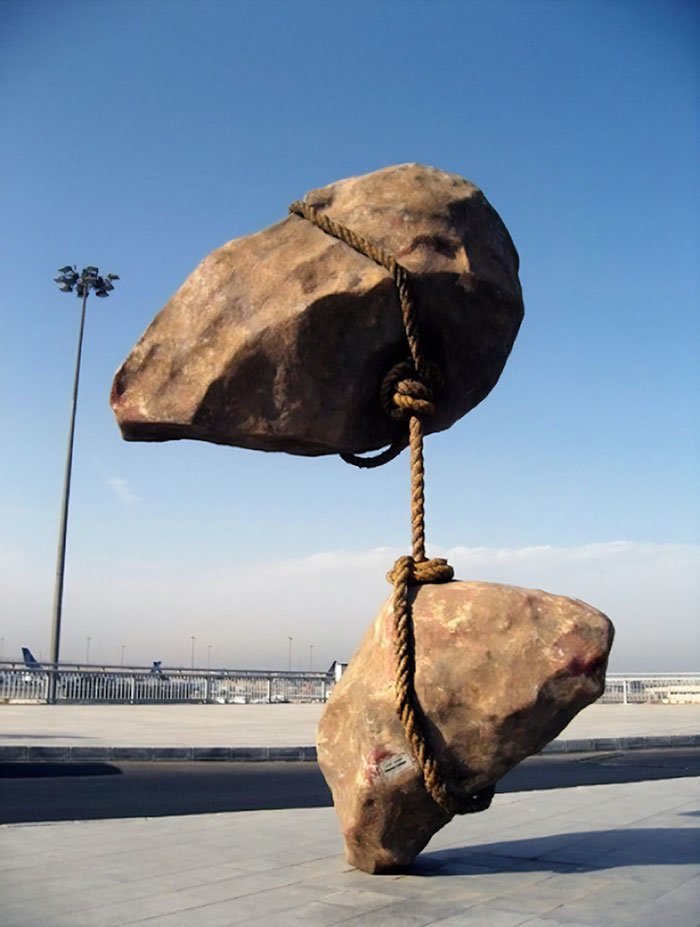 Trans ī re, Fredrik Raddum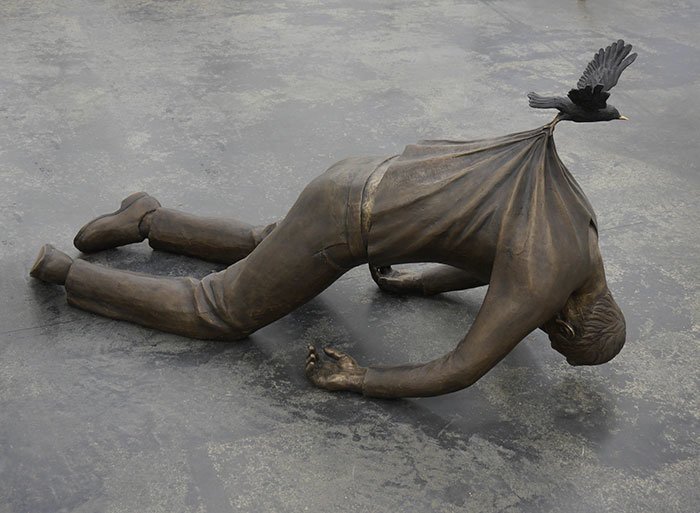 "Take the lightning from me, leave me the thunder," Alex Chinneck.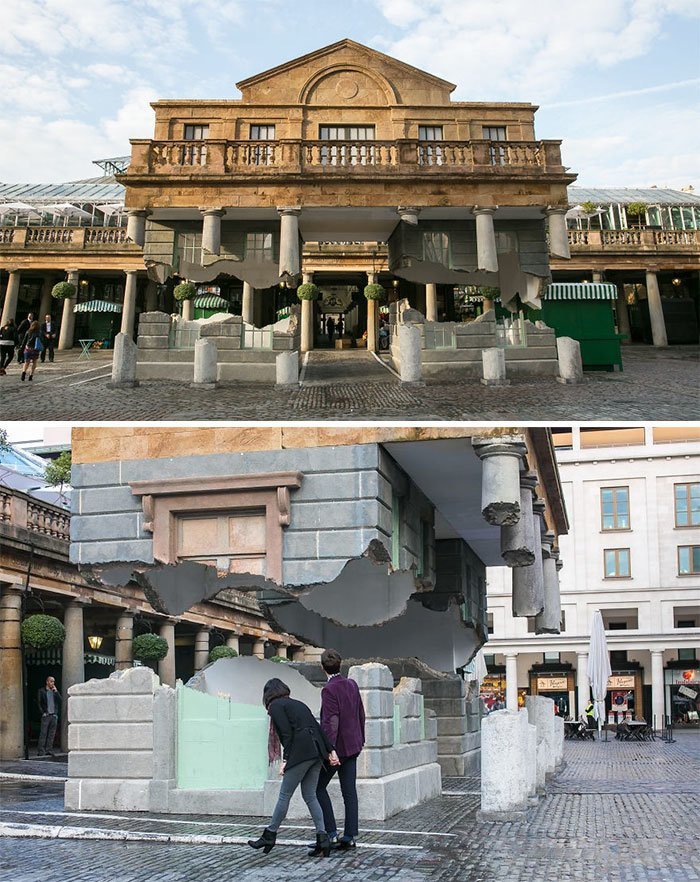 "Window and ladder – Too late for help", Leandro Erlich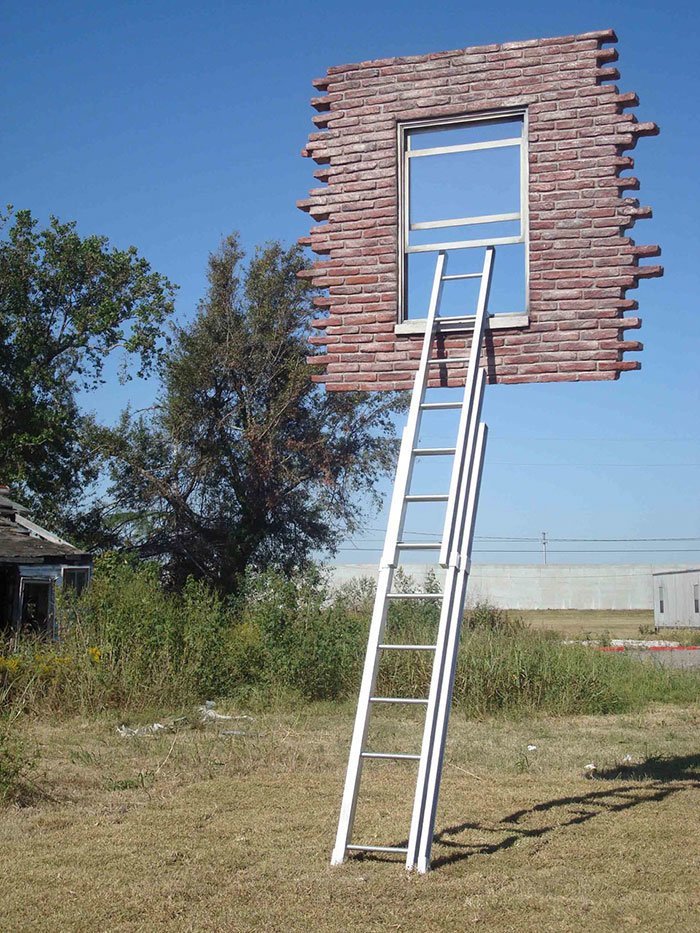 "Coffee kiss," Johnson Tsang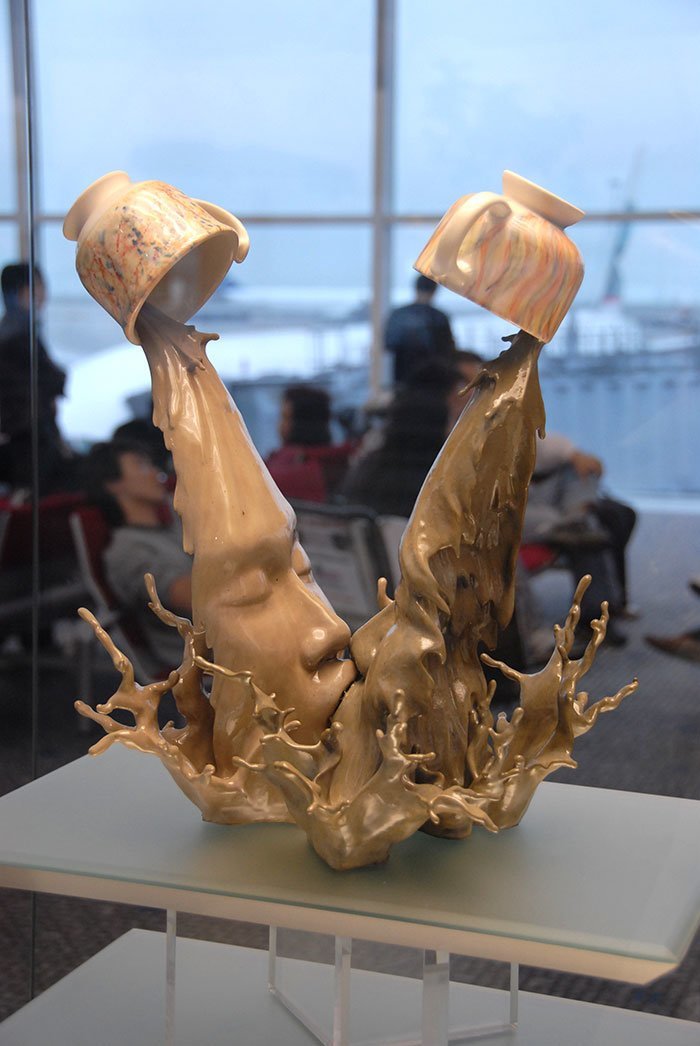 "Dependable geometry", Menashe Kadishman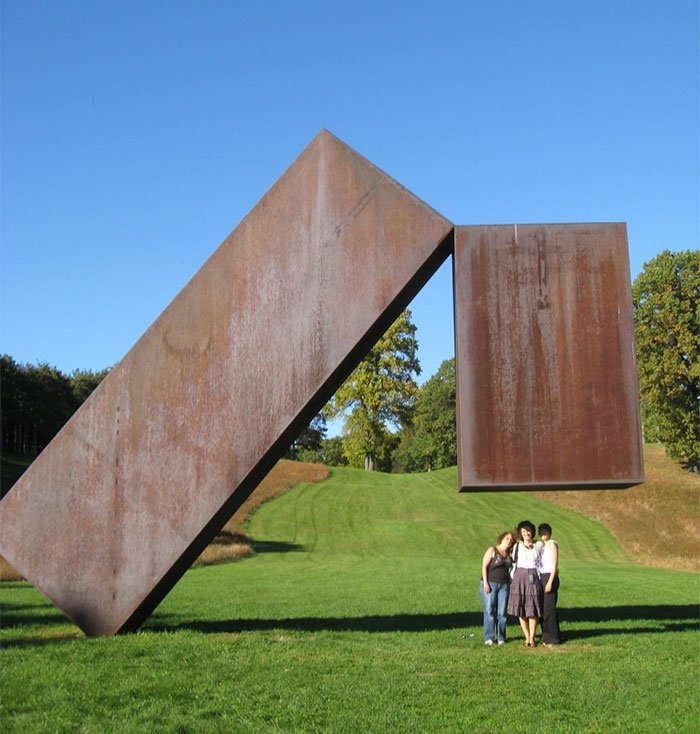 Fairies made of wire, Robin White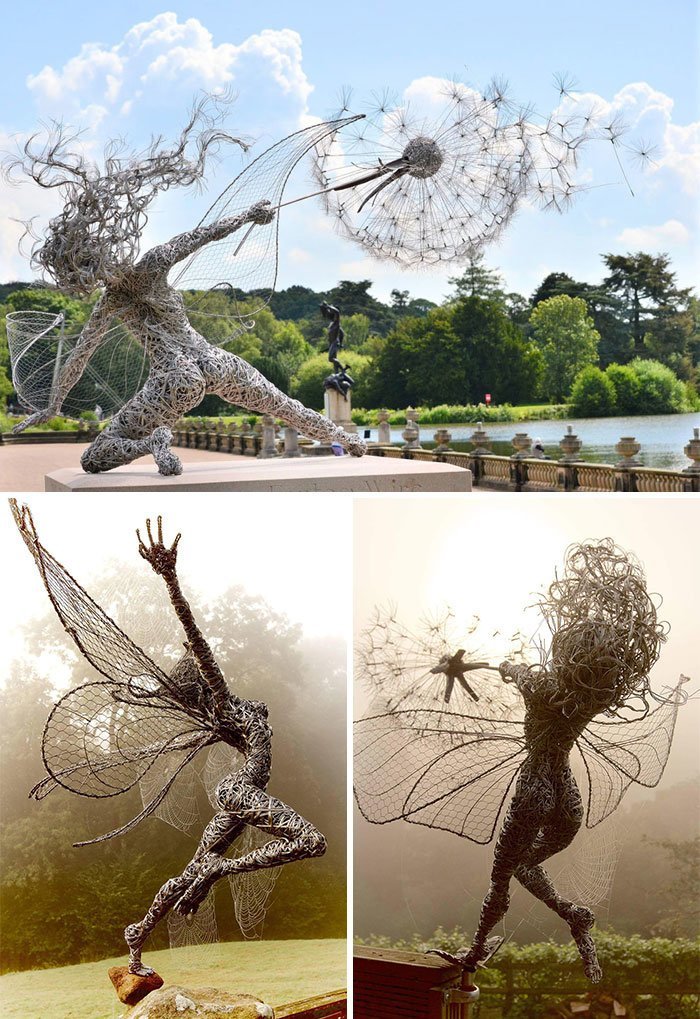 "The Virgin of Apeldoorn, Elizabeth Steenstra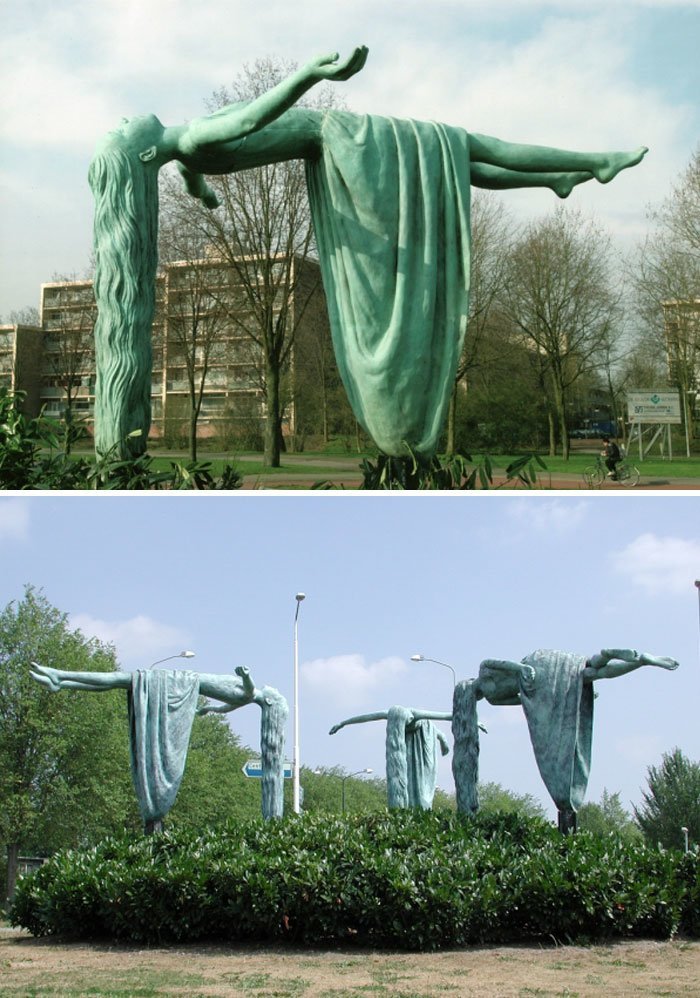 Sculptures by Jerry Judah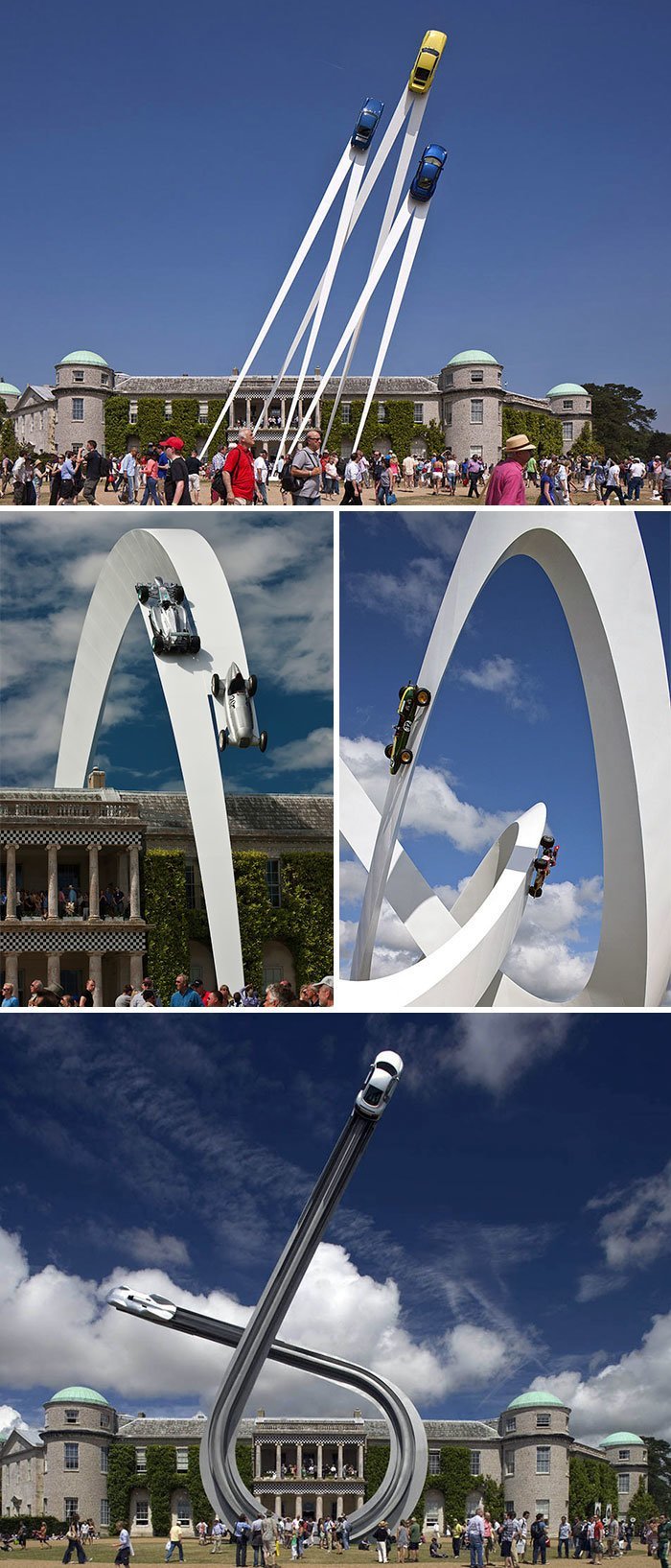 "Balancing Elephant", Daniel Firman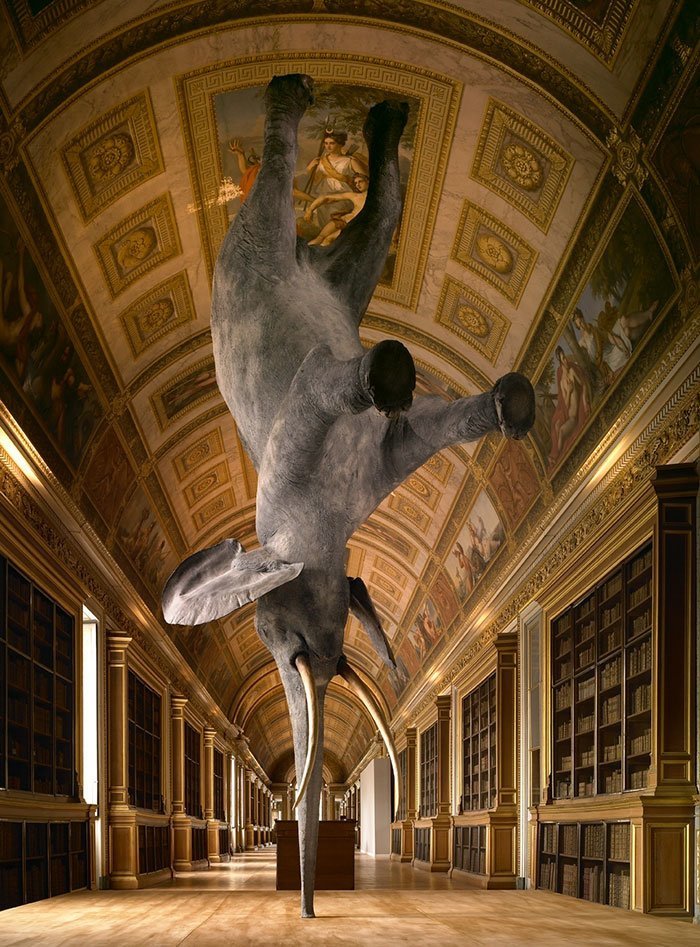 Hyperrealistic wood sculptures, Tom Eckert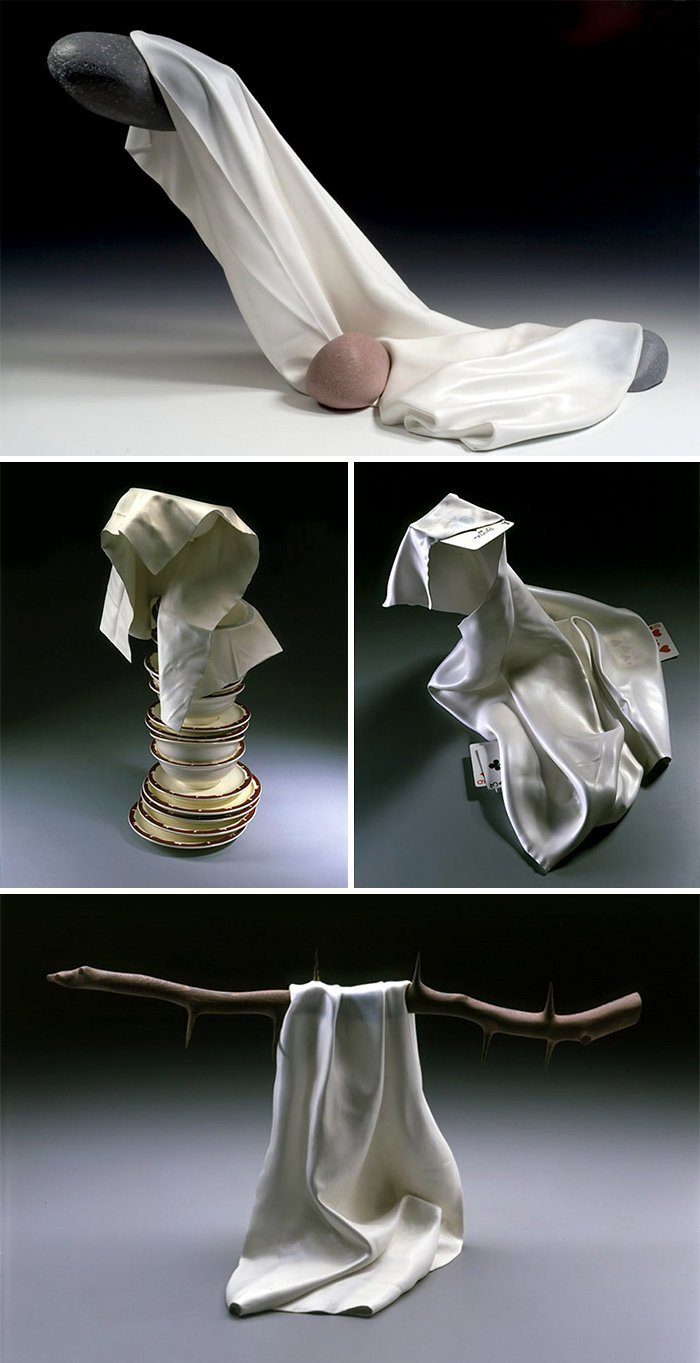 Book sculptures by Alicia Martin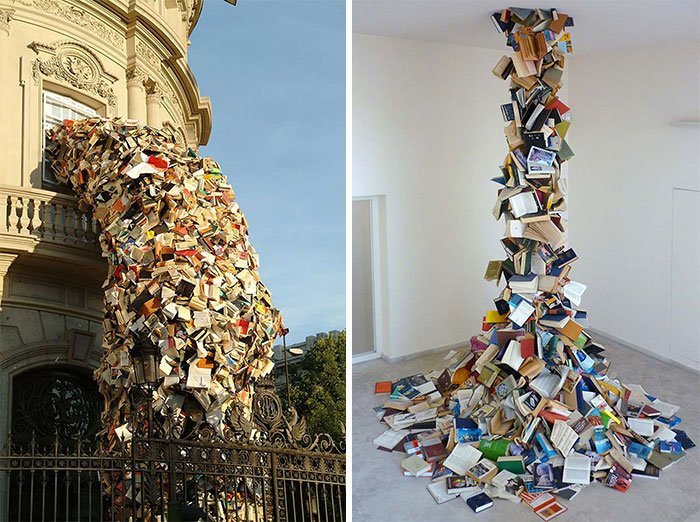 "Defy gravity", Emil Alzamora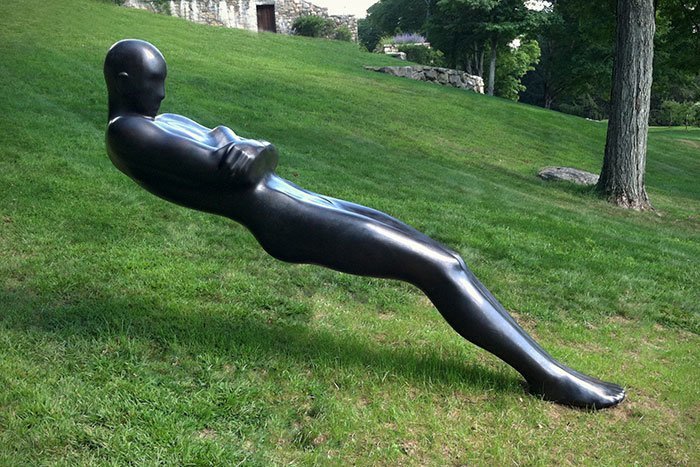 Sculptures balancing in the air – Jerzy Kedziora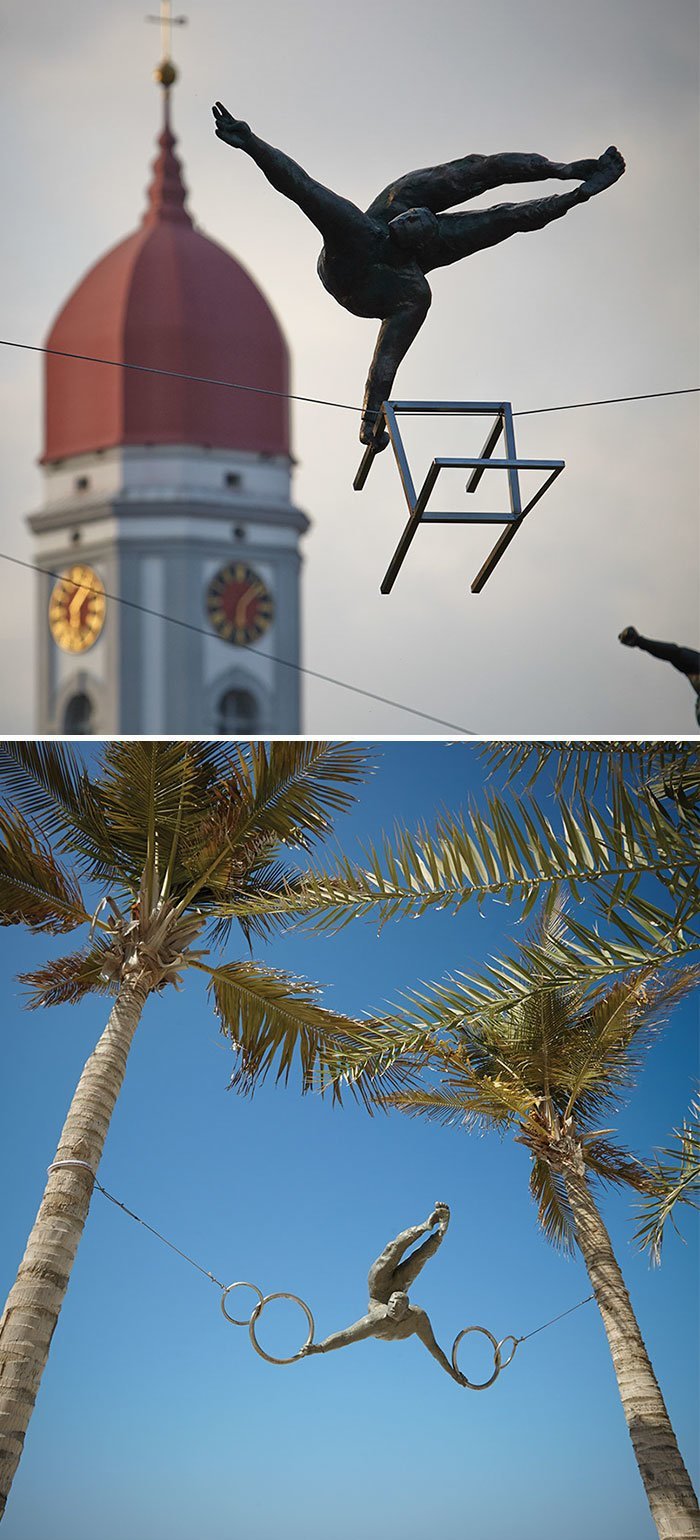 Аlex Chinnek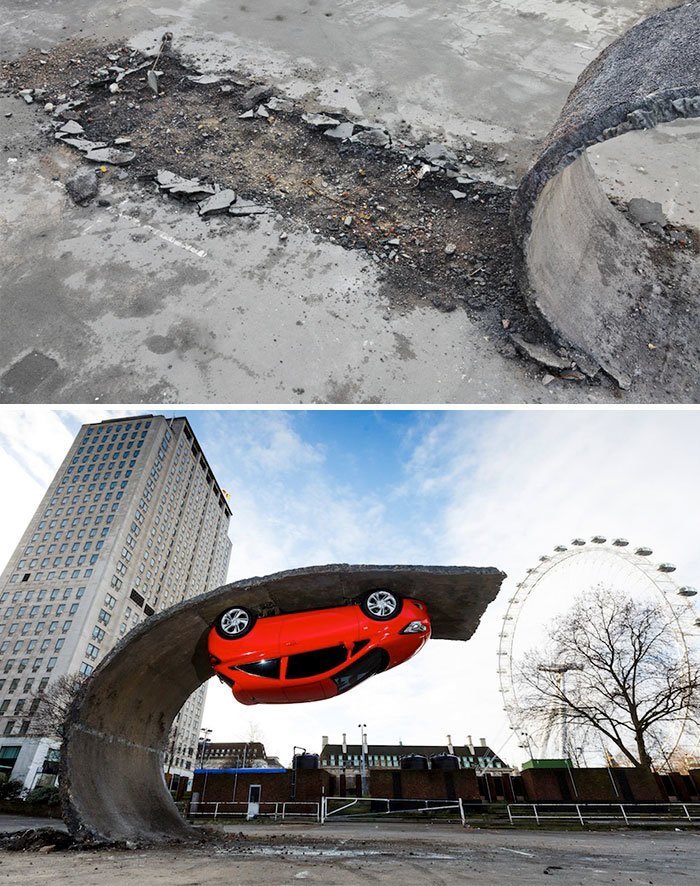 "Les Voyageurs", Bruno Catalano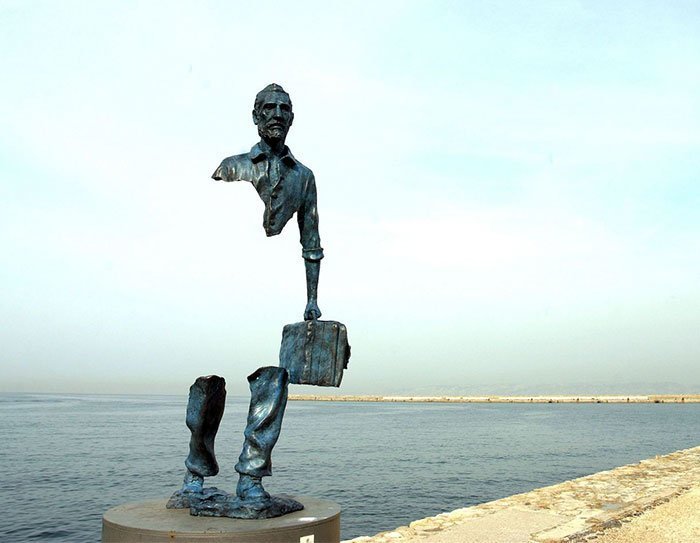 De Vaartkapoen or "Joke over the policeman," Tom Franzen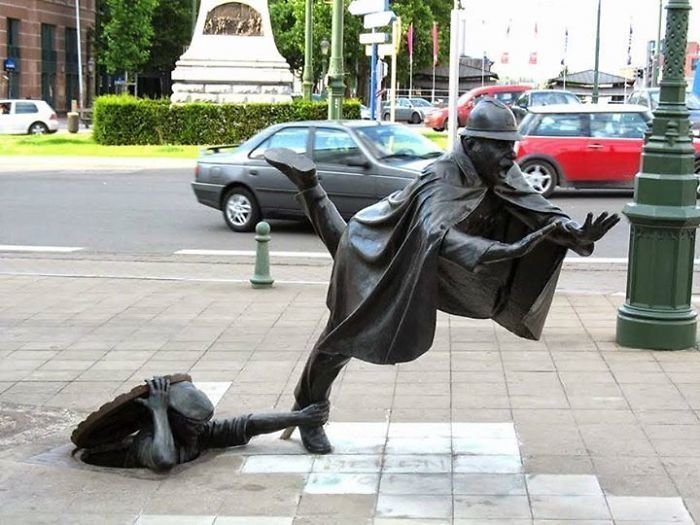 Floating in the air installation "Final move", Leandro Erlich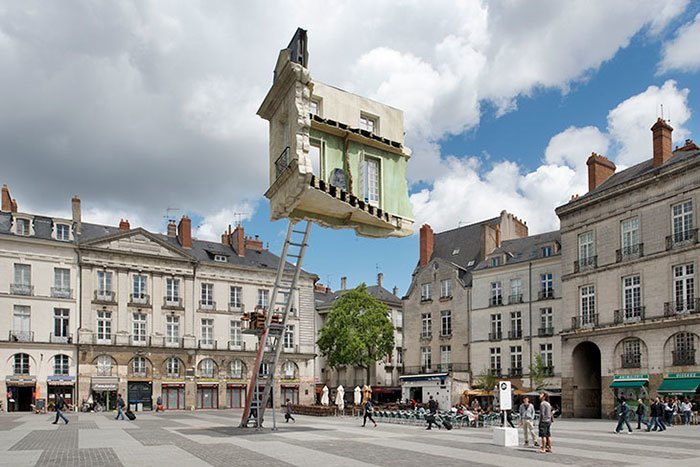 A huge stone installation "Wurf VI", Anna Bergman and Candy Lenk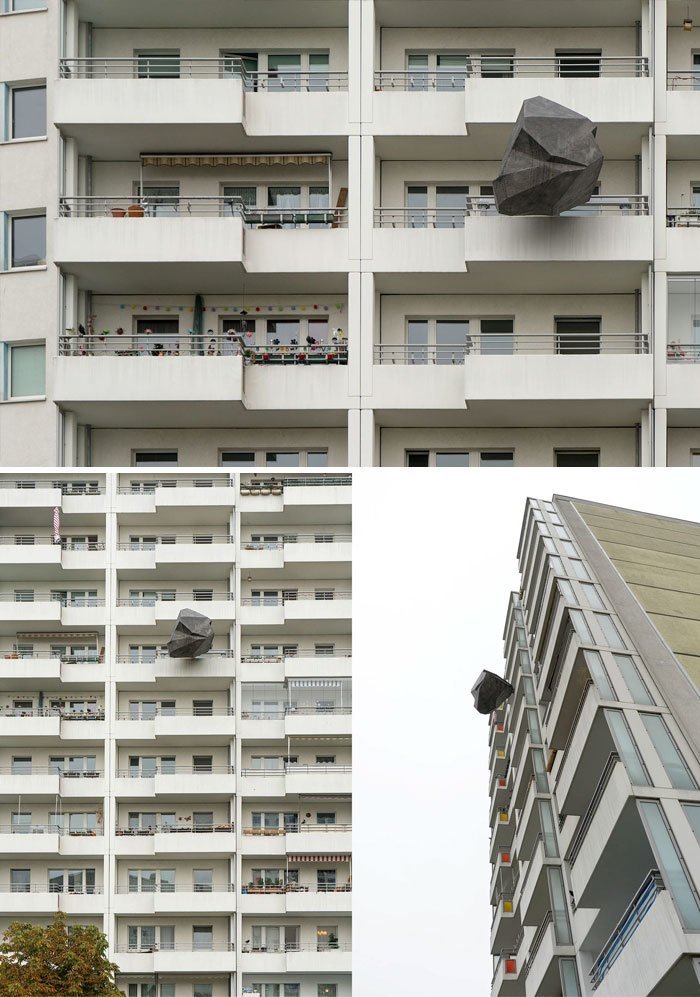 Sculpture by Benedetto Bufalinoо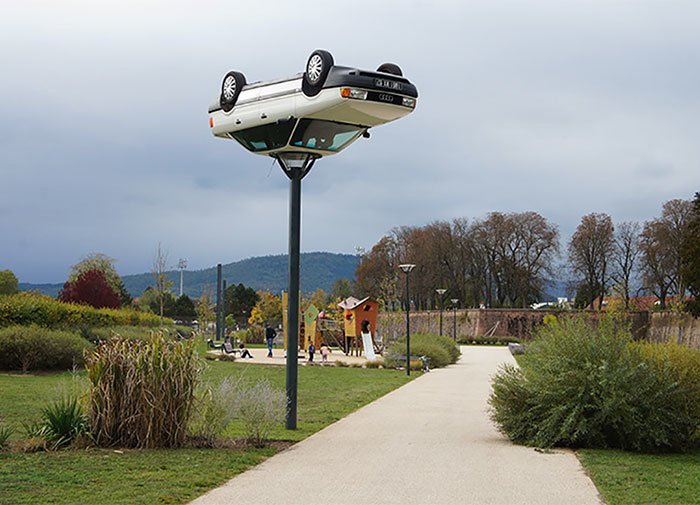 Monument to football player, Jerzy Kedzioraа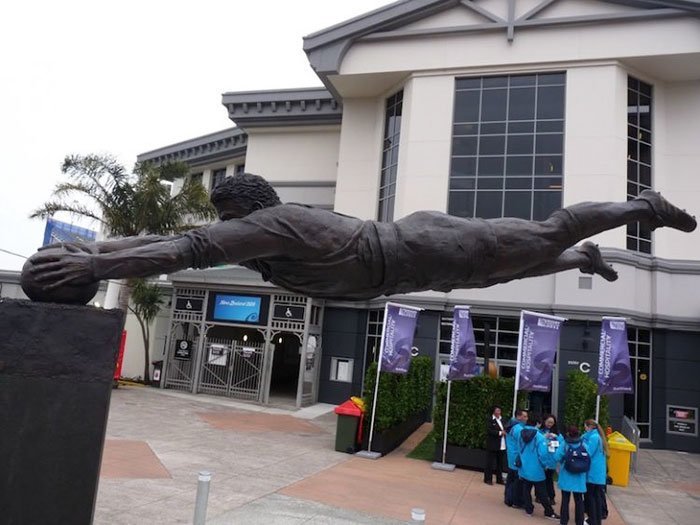 Balancing stones, Adrian Gray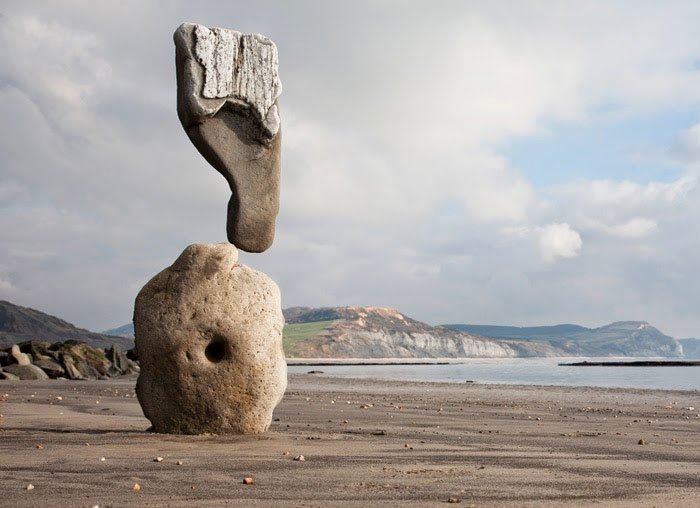 "Puppeteer", Jerzy Kendzer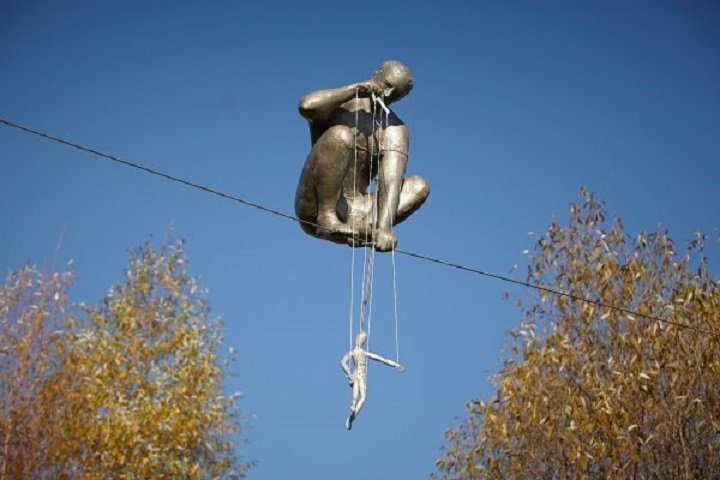 "The Pentateuch ", Fabien Merel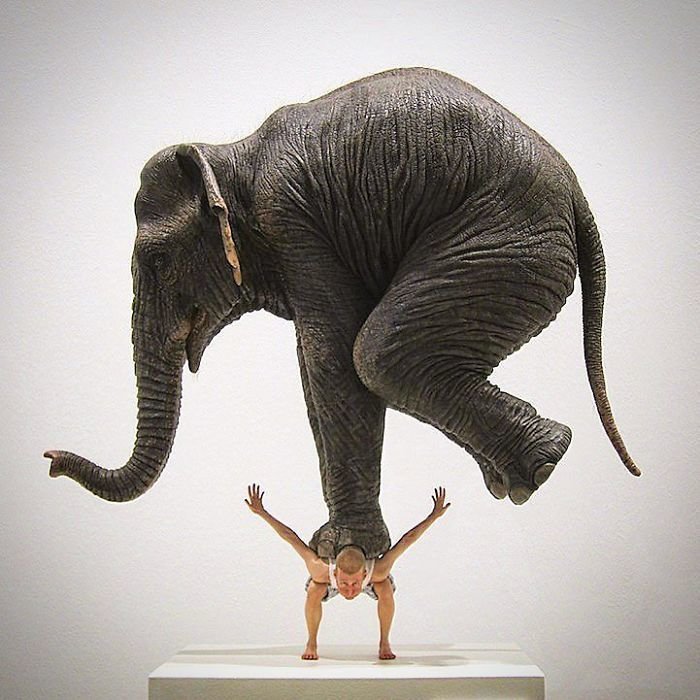 Source: www.boredpanda.com